Flopped like a Fish in 2023

We've loaded Bikini Bottom into a box to deliver your pup a boatload of nautical nonsense. It's packed to the gills with seaworthy treats and squeakworthy toys that would make even Squidward smile. Our secret formula? F.U.N.!
Welcome to Bikini Bottom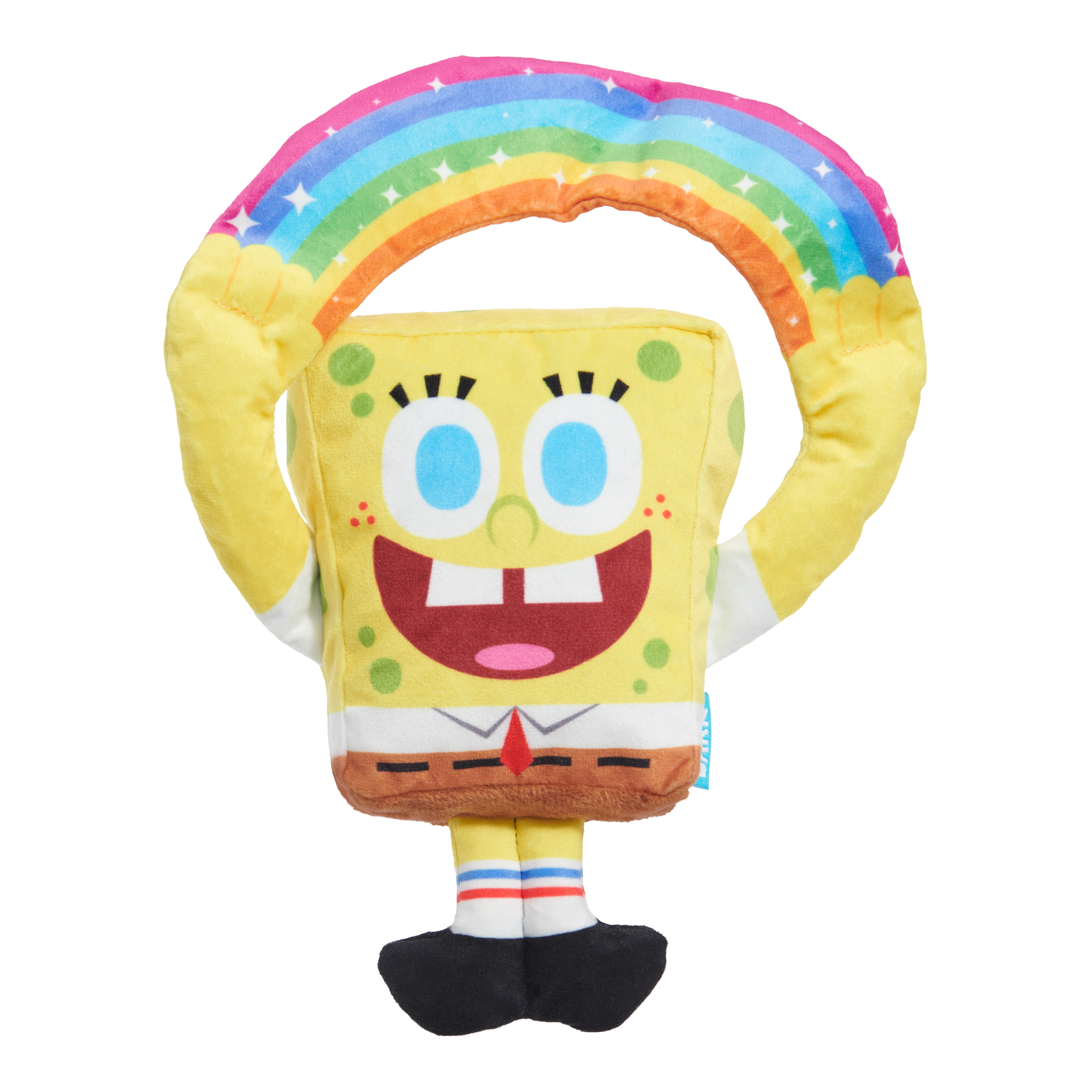 Featured toy
Imaginaaation SpongeBob
F is for Friends who do stuff together, U is for You'll love to play tug with me, N is for Never stop squeaking down here in the deep blue sea! Trust us, SpongeBob knows how to work your pup's imaginaaation.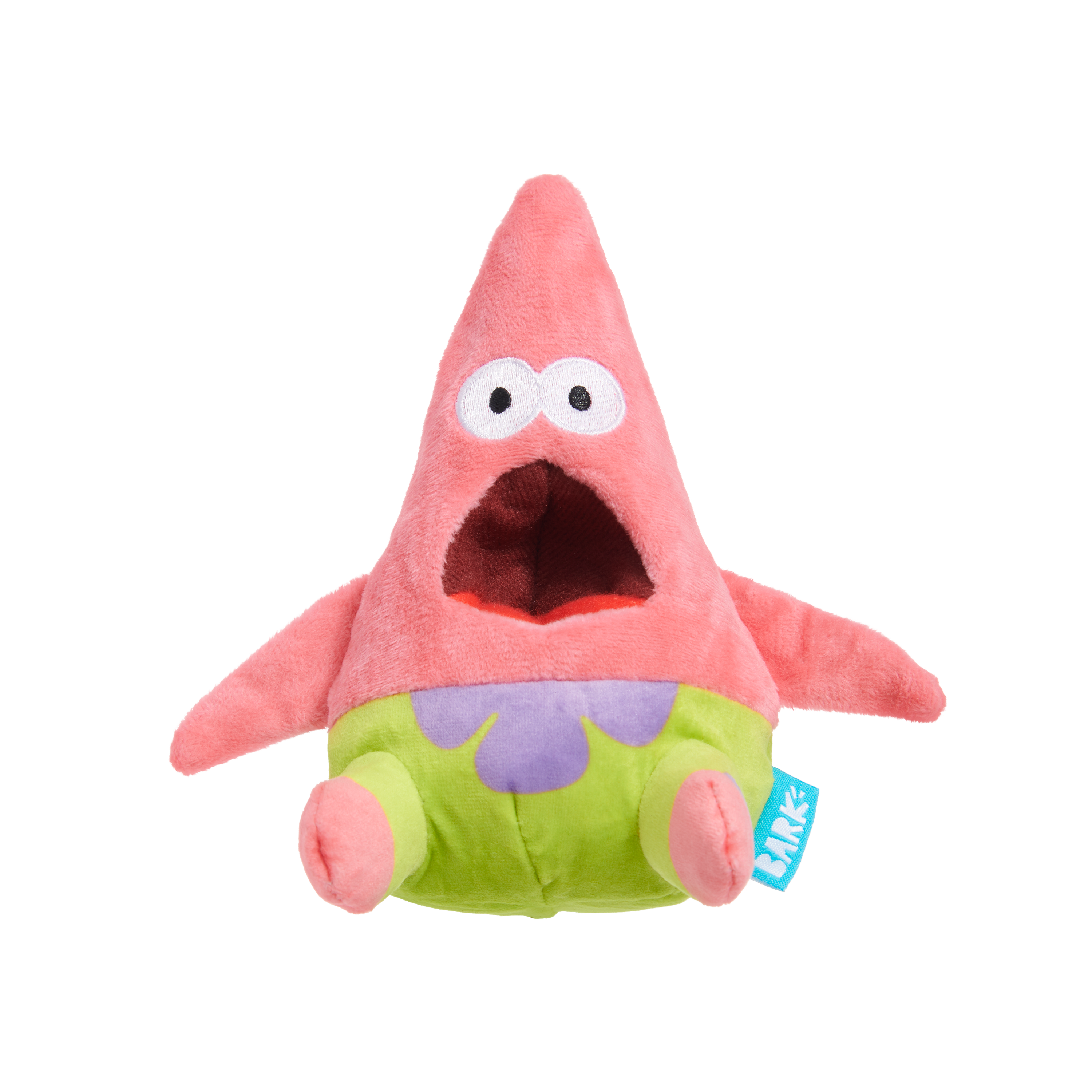 Featured toy
Surprised Patrick
The inner machinations of Patrick's mind are an enigma, making it the perfect place to hide your pup's treats.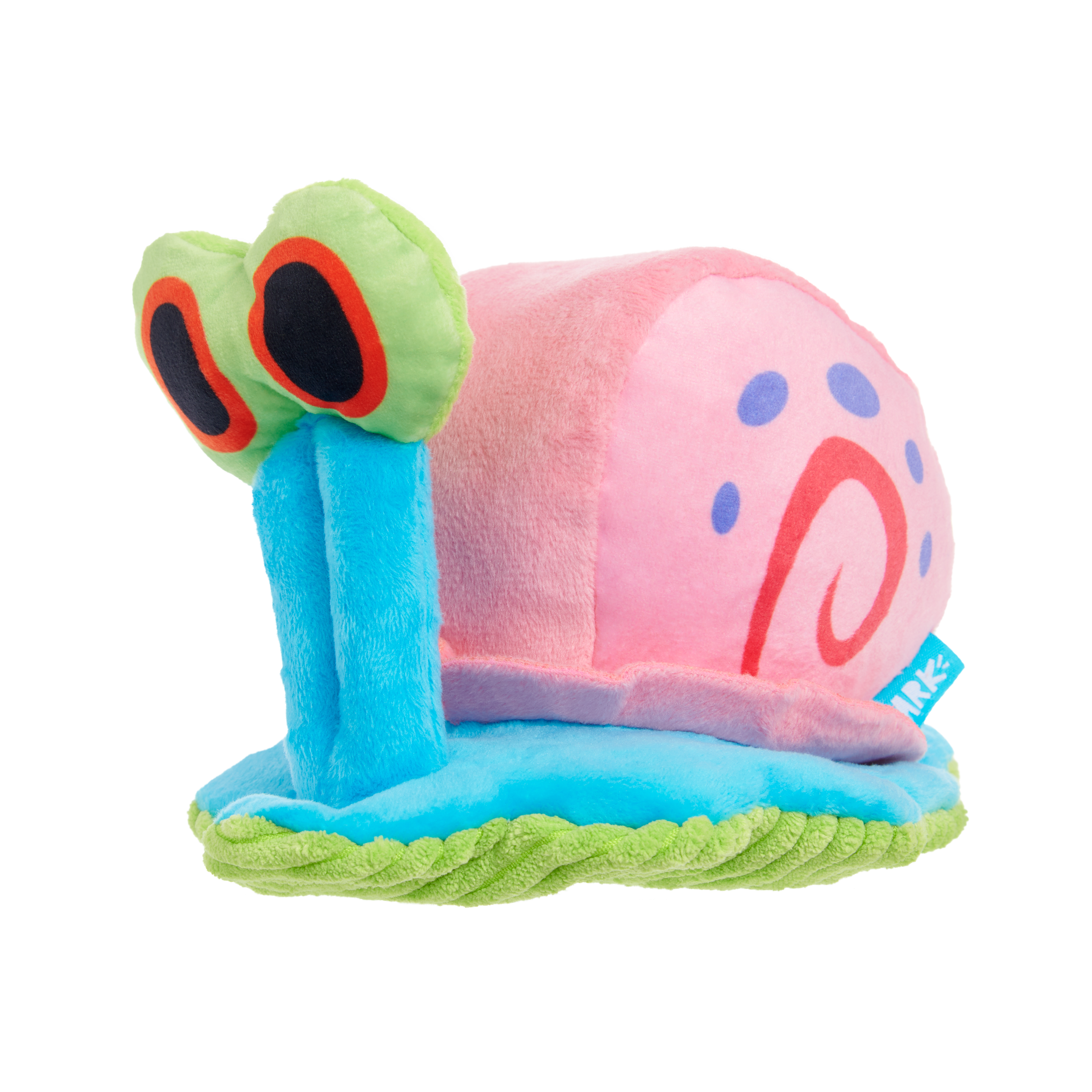 Featured toy
Gary the Snail
Multi-part toy! Gary is ready to come out of his removable shell. Hide some treats inside to serve your pup some Bikini Bottom booty!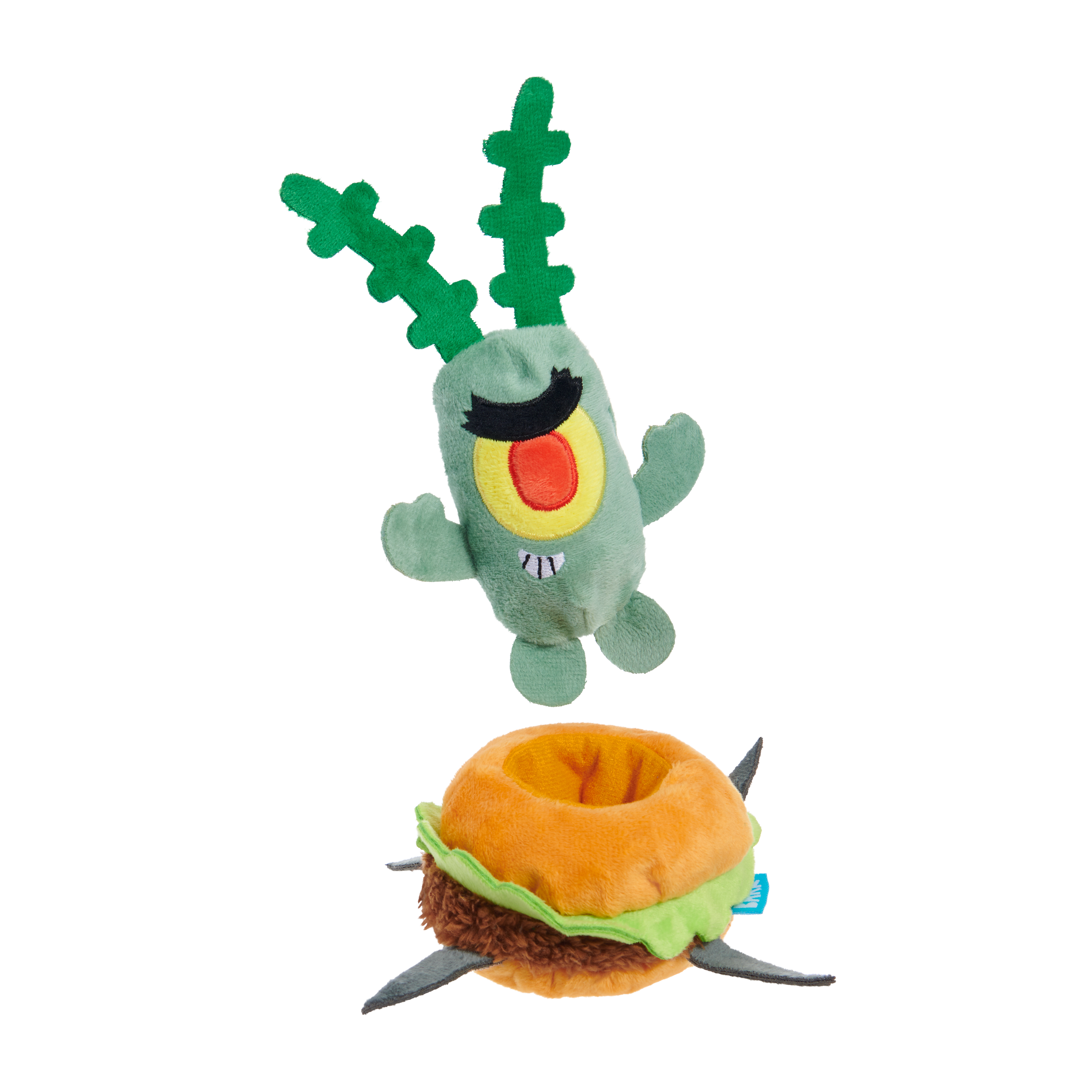 Featured toy
Patty Stealing Plankton
The Krabby Patty formula is not the only thing Plankton is after, he's coming straight for your pup's treats! Hide treats inside the patty and have your pup sniff out this evil genius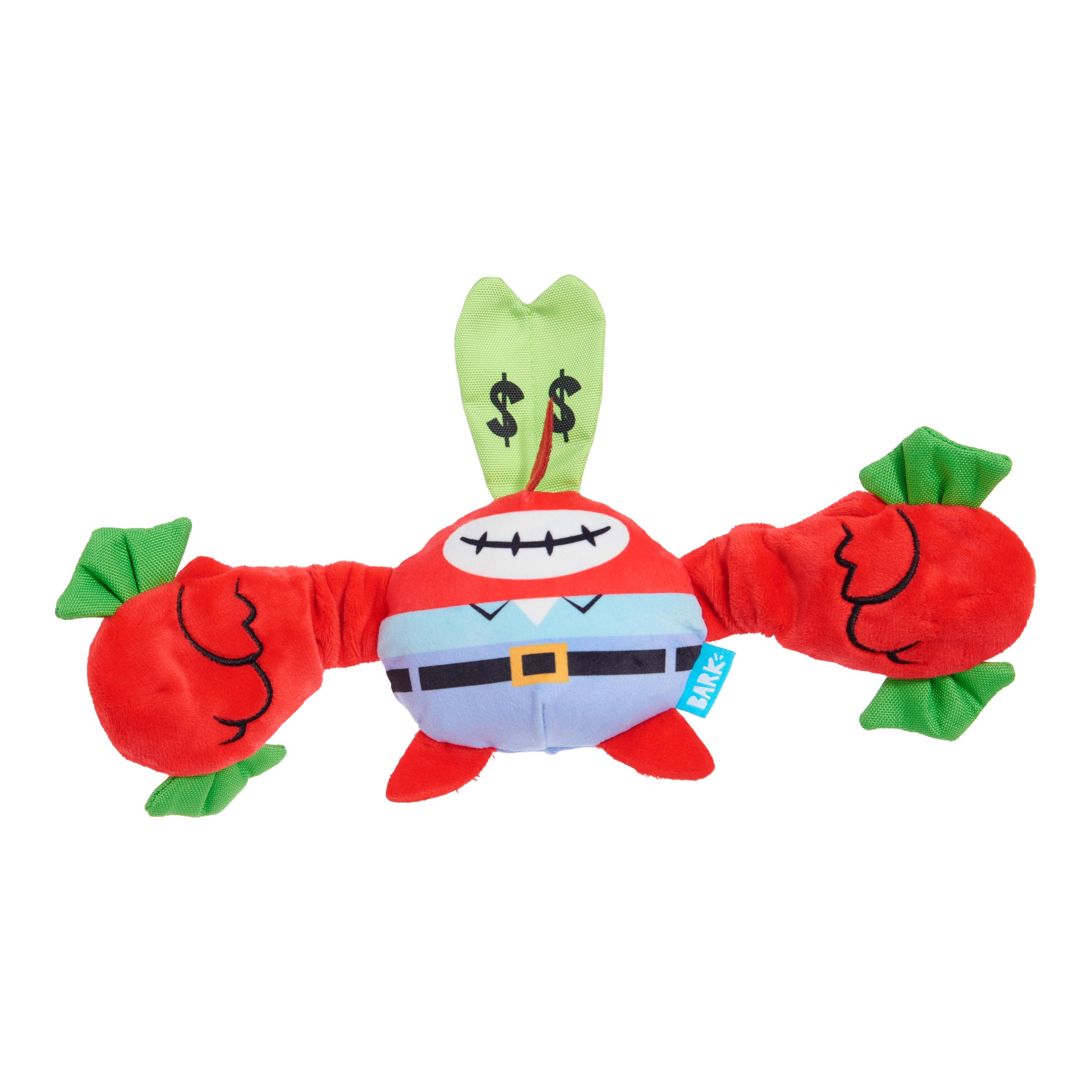 Featured toy
Money-Tugging Mr. Krabs
Mr. Krabs loves nothing more than money—except more money! Your dog will have to tug hard on his whip n' flip arms to get their playcheck.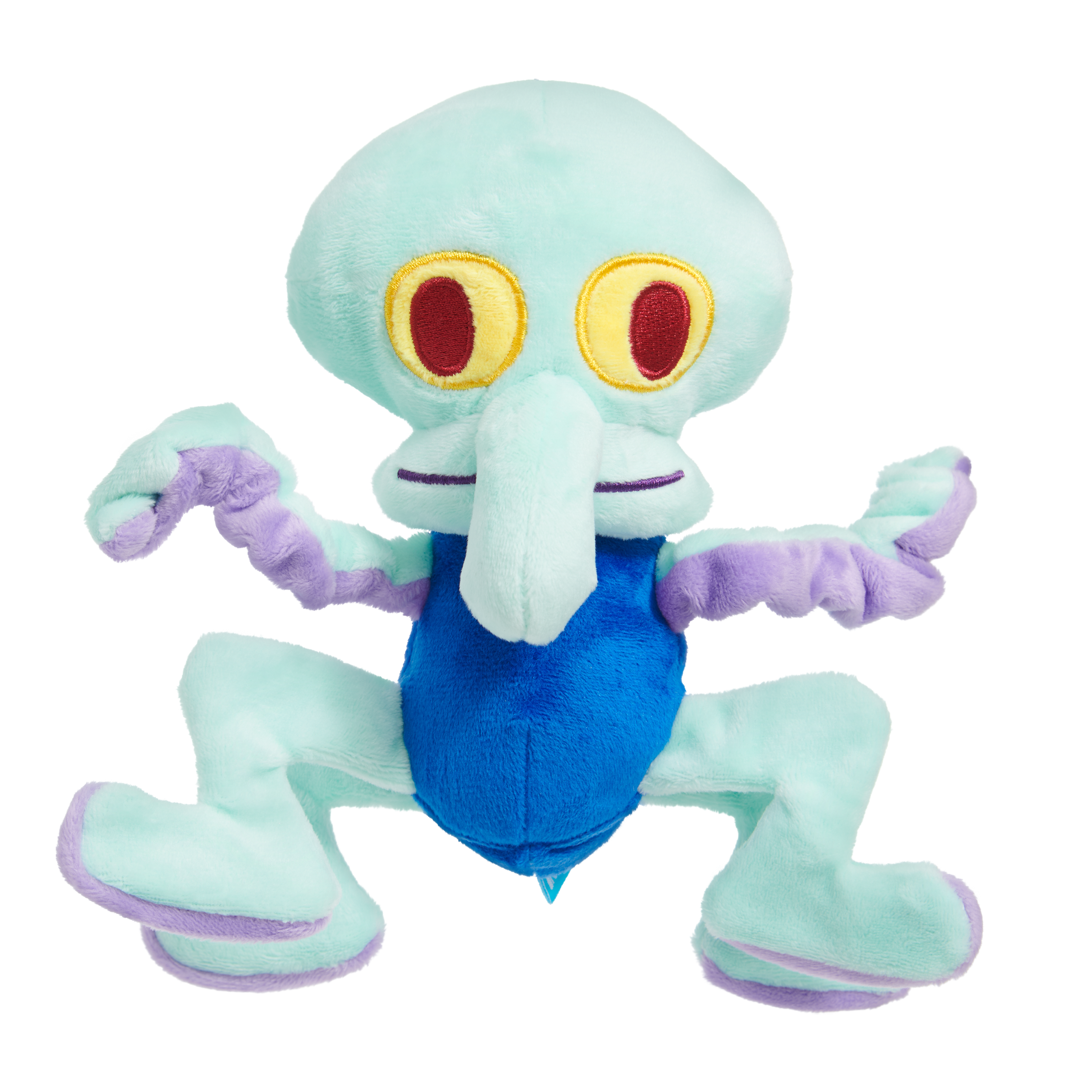 Featured toy
Dancing Squidward
Bring the house down at the Thrashin' Talent Show with some Slimy Dancing! Squidward's bungee arms are perfect to make sure your pup won't get swept away by the competition!
BARKBOX VIDEO PRESENTS
Make Your Dog Ridiculously Happy with BarkBox!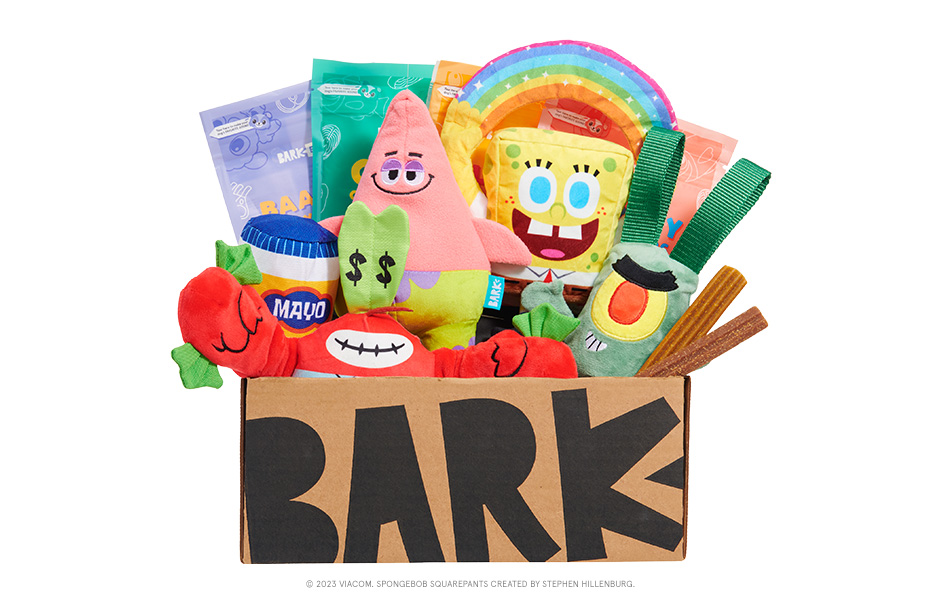 WANT A BARKBOX?
Sign Up Now!
Join the pack today and get your own BarkBox. With a new theme each month, every BarkBox is a surprise!
Explore More Themes
Best of BarkBox
It's literally the BEST
Peek Inside