Marked Safe from Abduction in January 2023

A.R.F. and his crew are on a mission to meet Earth's leader… your dog! They brought a shipload of out-of-this-world toys and treats to please your four-legged overlord. They might come in peace, but your dog decides if they leave in pieces.
Meet the Crew (They Come in Squeaks)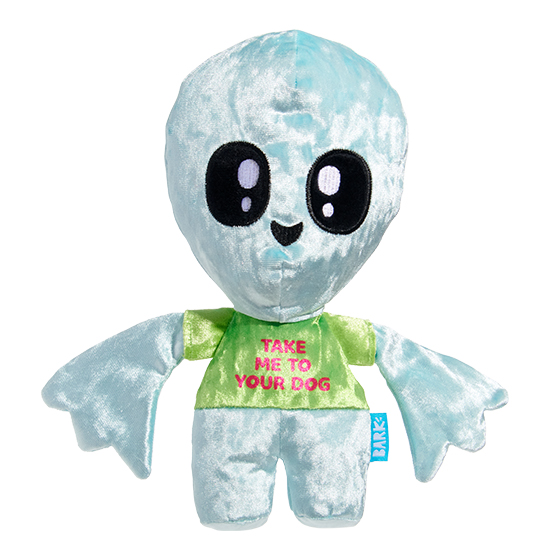 Featured toy
A.R.F. (Alien Retriever Friend)
He comes in squeaks! From a distant planet, he's on a mission to make your dog's playtime more alien, but less alienated. His crew calls him A.R.F. Your dog will call him B.F.F.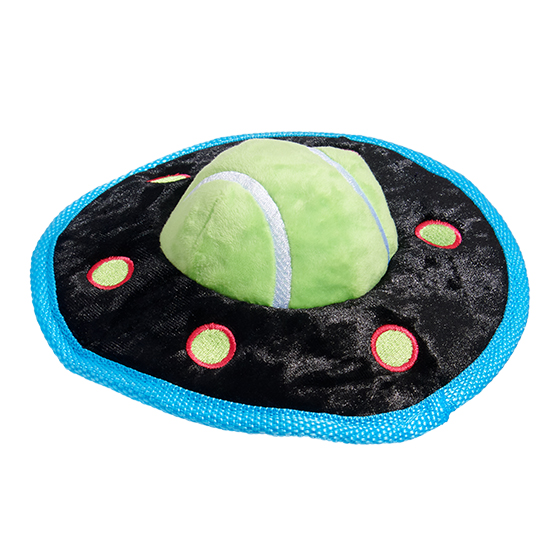 Featured toy
U.F.O. (Ultimate Fetching Object)
It's no conspiracy theory! This flying saucer is real and it's here to take your dog away to a universe of play. UFO FTW!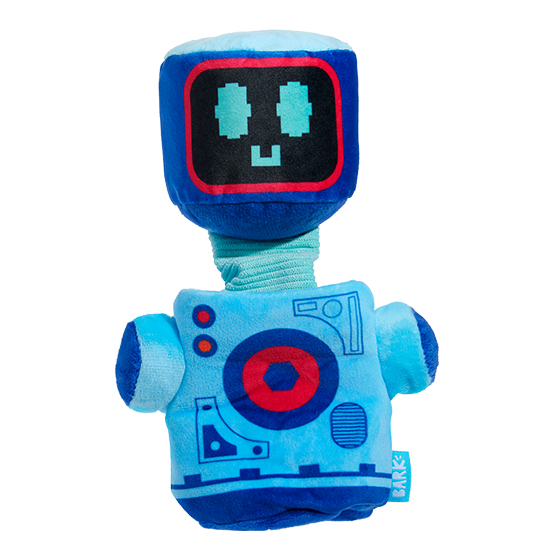 Featured toy
P-155
Your dog will go "bleep, blop" for this bungee bot. And yes, it does look a little like a fire hydrant, but please, that's not the dog liquid it's here to collect.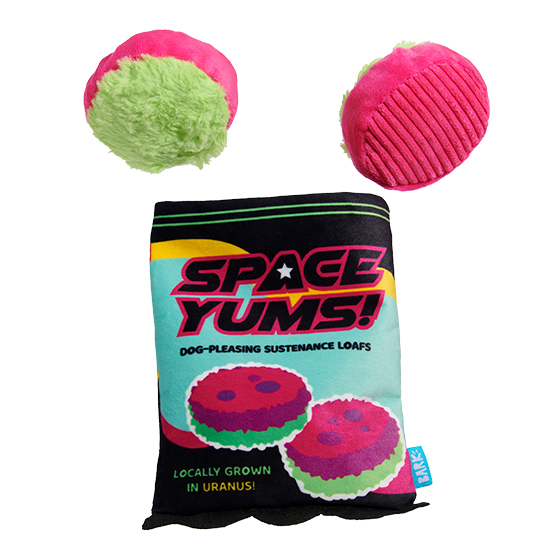 Featured
Space Yums!
It would be rude for A.R.F. and his crew to show up on Earth empty-alien-handed. They've brought these authentic squeaky and crinkly Space Yums to get your dog's slobber going.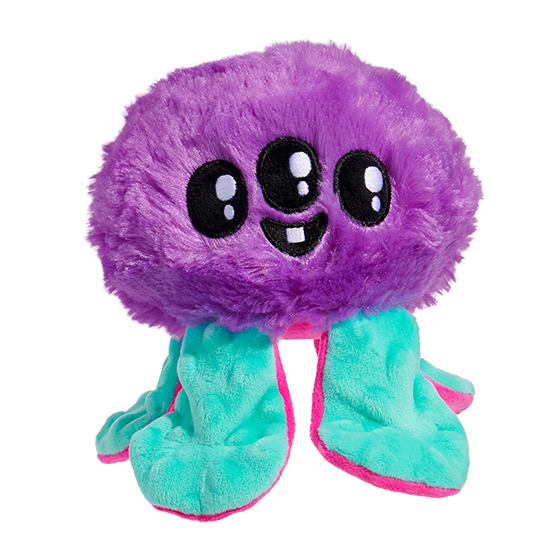 Featured
Seti the Peti
Seti the Peti is A.R.F.'s pet, but while he's on Earth, he's happy to play with your dog. Your pup will love Seti's squeaky head and crinkly body, but remember, Seti's heart belongs to A.R.F.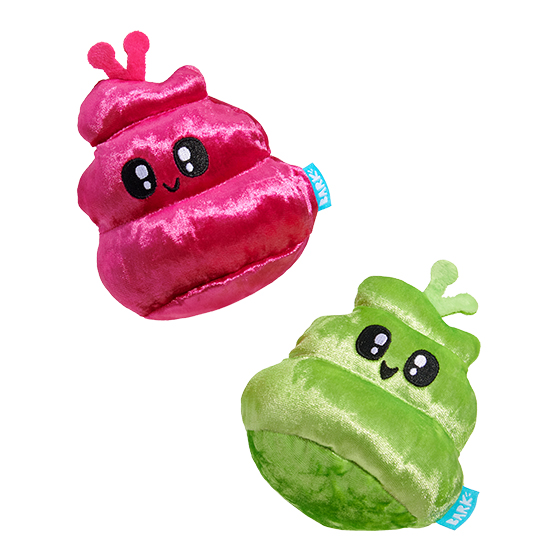 Featured toy
Space Poops
What do you get for the pup who has sniffed everything? Space Poop! Your dung-loving doggy will lose their poop for these squeaky, crinkly, extraterrestrial turds.
BARKBOX VIDEO PRESENTS
Make Your Dog Ridiculously Happy with BarkBox!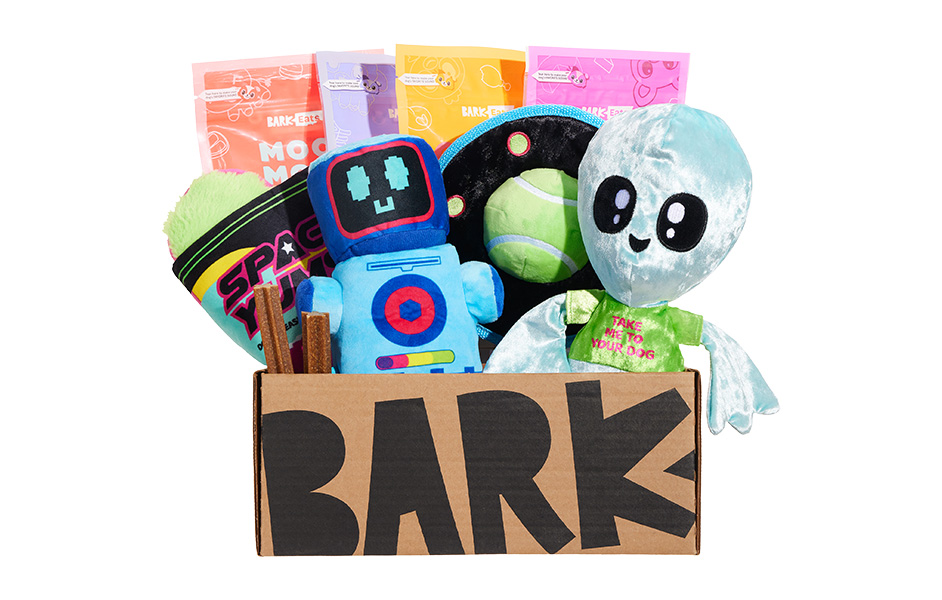 WANT A BARKBOX?
Sign Up Now!
Join the pack today and get your own BarkBox. With a new theme each month, every BarkBox is a surprise!
Explore More Themes
Snowbound Hounds
It's Time to PLAY!
Peek Inside