Welcome to Give N' Thanks, home of The Gobbler! Your pup will give super-sized thanks for our fast food versions of classic Thanksgiving dishes. While you stuff yourself with stuffing, your dog will rip the stuffing out of these tasty toys.
What's in Your Yappy Meal?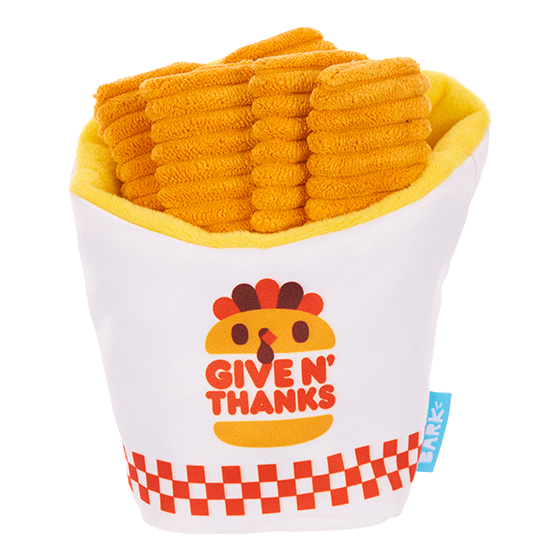 Featured toy
Squeak Potato Fries
Wham! Bam! Thank you, Yam! This side dish delivers a main course of play. Hide a treat inside the crinkly container to season these fries JUST the way your dog likes 'em.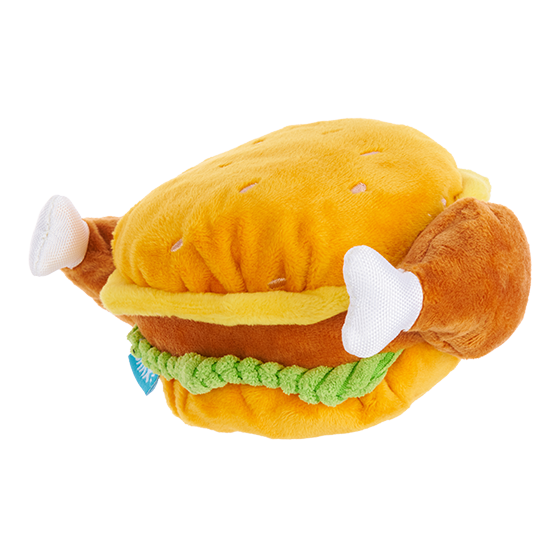 Featured toy
The Gobbler
Some places put a patty on bread and call it a burger, but not us. It's not a Gobbler until we smother a whole Thanksgiving turkey with cheddar and smush it between our buns. Squeak hard, dear pups, squeak hard.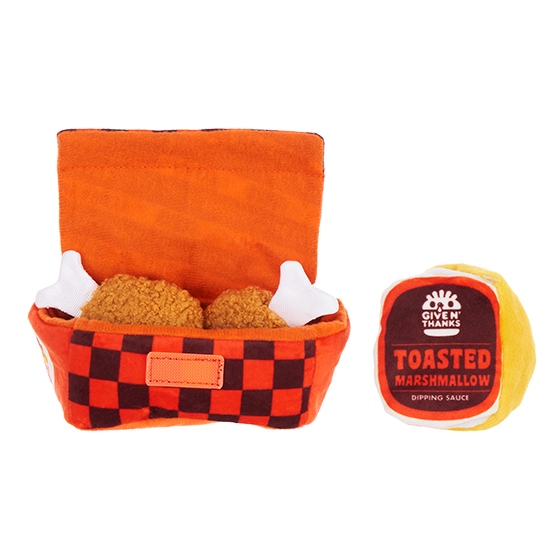 Featured toy
Turkey Nuggies
Four toys in one! The only dipping sauce your pup will need for this multi-part toy is their slobber. Your pup will give you a huggy, when you give them this box of nuggies.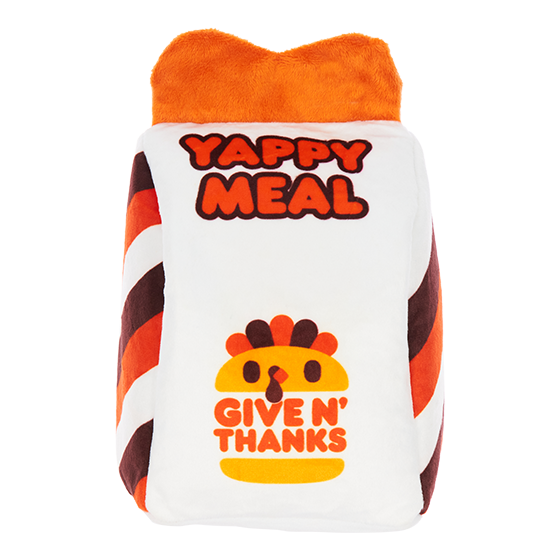 Featured toy
Yappy Meal
It's not a yappy meal without a surprise BONUS TOY! If your dog rips through the bag, they'll have a second toy to squeak over the sound of Uncle Jared yelling, "It's not stuffing if it's made on the stove top!"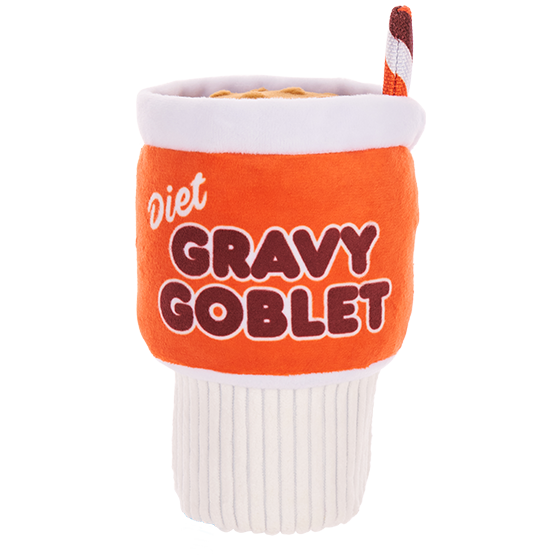 Featured toy
Diet Gravy Goblet
Your dog is gonna need a bigger gravy boat! Take a thousand #barkboxday pics of your dog with this mega serving of diet turkey juice and then relax into your food coma as your pup chomps on the deep grunting squeaker.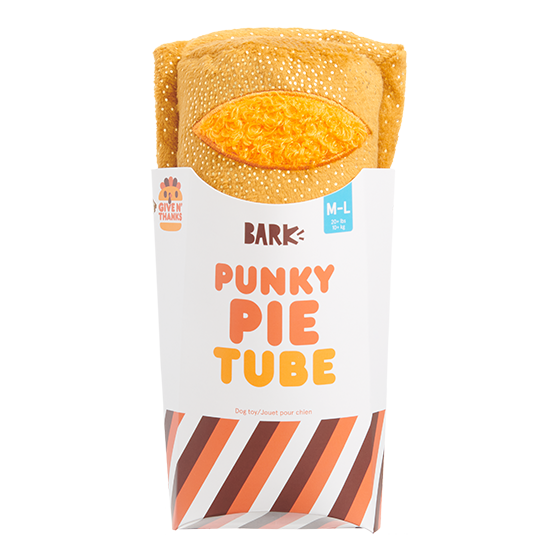 Featured toy
Punky Pie Tube
The two greatest human achievements are domesticating dogs and figuring out how to put pie in a tube. Now, we've combined them! Your dog will love this pupping hot serving of squeak-flavored pie stuff.
BARKBOX VIDEO PRESENTS
Make Your Dog Ridiculously Happy with BarkBox!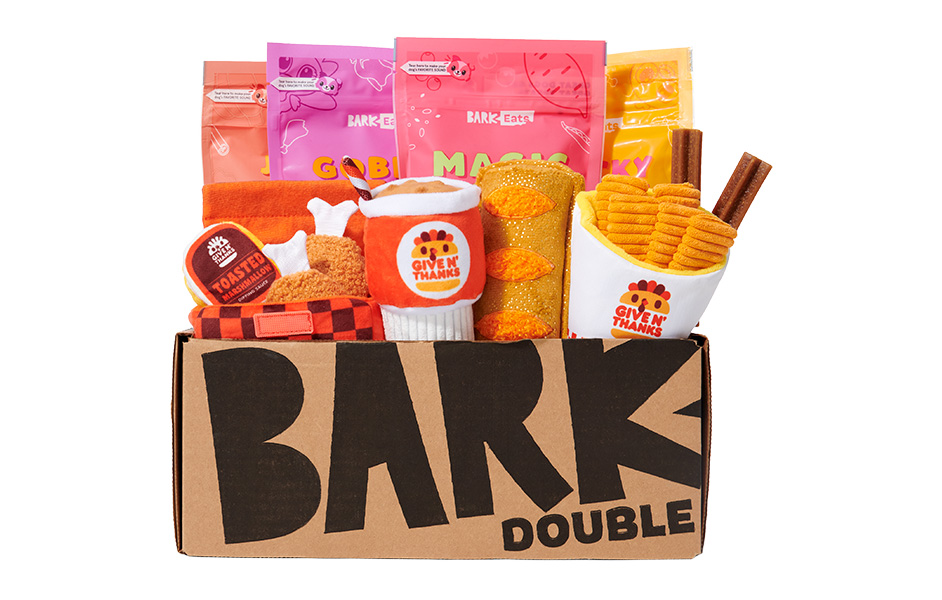 WANT A BARKBOX?
Sign Up Now!
Join the pack today and get your own BarkBox. With a new theme each month, every BarkBox is a surprise!
Explore More Themes
Snowbound Hounds
It's Time to PLAY!
Peek Inside