This month, follow your brave Ocean-dographer to the barkest corners of the Deep Sea, where strange new creatures slither & squeak. Dive into a box full of mysteriously marvelous toys and strangely spectacular treats!
Bottomless fun ahead!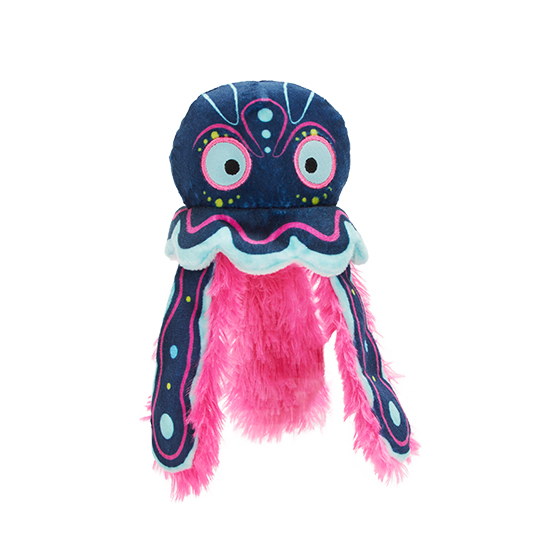 Featured toy
Kelly LeJellyfish
Sink your teeth into the big ball squeaker head, or grip & thrash the dangly, crinkly legs. Made with long fluffy plush to snuggle or shred. Who knew a jellyfish could be so cuddly?!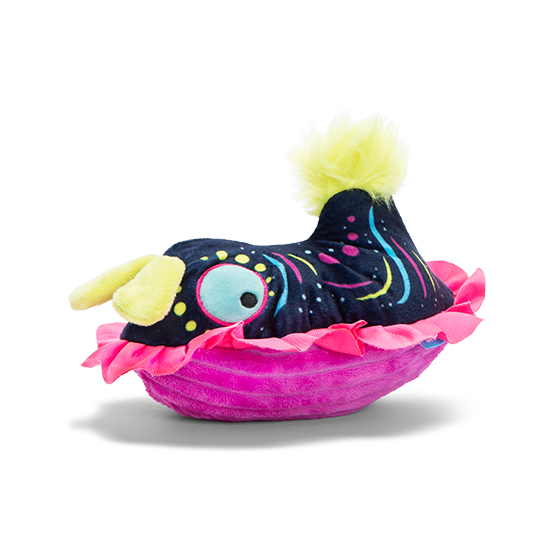 Featured toy
Spike the Sea Slug
This crinkly creature is made with a booming tube squeaker and a tuft of fuzz to shred or sluggle - whoops, I meant snuggle. Stitched with sturdy nylon liner for longer lasting play.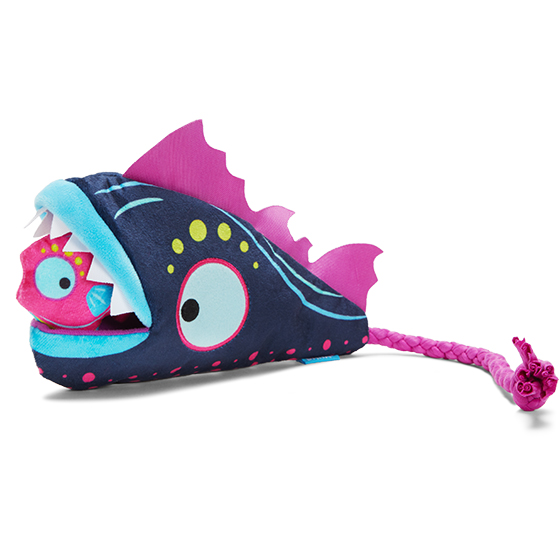 Featured toy
The Food Chain Friends
A soft & stretchy T-shirt rope connects the big, crackling crinkly fish to his little plush pals. Great for tug of war or showing your dog the merciless cycle of Mother Nature!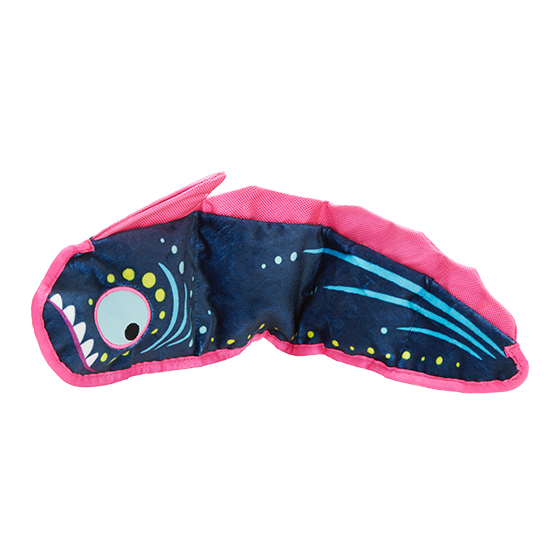 Featured toy
Morgan the OarFish
This squeaky, crinkly creature is made fluff-free, for less mess aftter a rowdy play sesh. Made with sturdy nylon liner and double stitched for longer lasting play.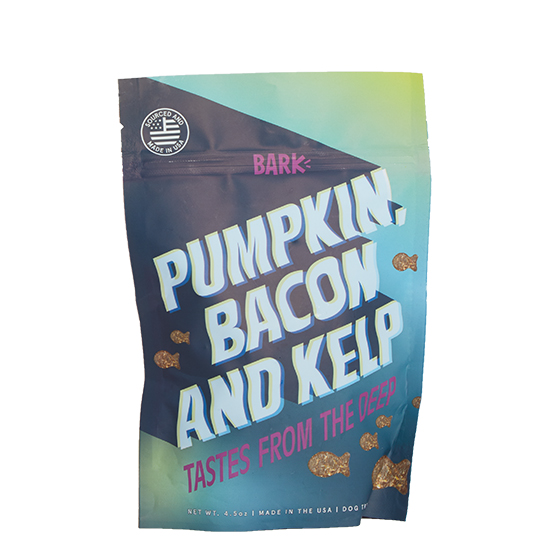 Featured treat
Pumpkin, Bacon and Kelp (Tastes from the Deep Sea)
These deep sea treats are made with wholesome pumpkins, super nutritious blueberries (packed with fiber and antioxidants), and kelp (promotes good thyroid function and a healthy skin & coat).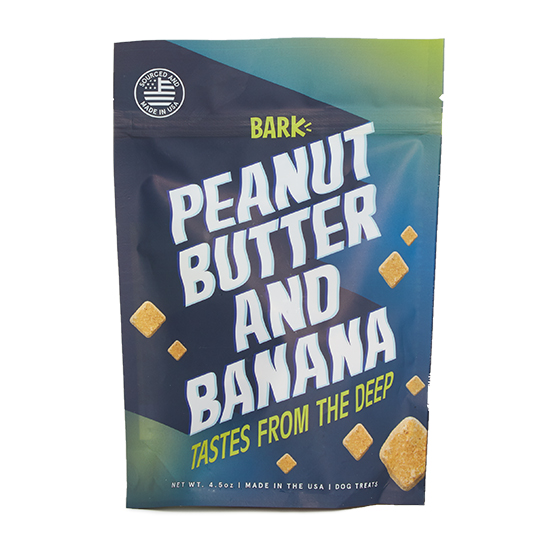 Featured treat
Peanut Butter and Banana (Tastes from the Deep Sea)
A Classic on land or sea, these all-natural treats are made with wholesome peanut butter, bananas, flaxseed (full of omega 3 fatty acids for skin & coat health), and honey. Every ingredient is human grade, so go ahead and take a nibble…
BARKBOX VIDEO PRESENTS
Make Your Dog Ridiculously Happy with BarkBox!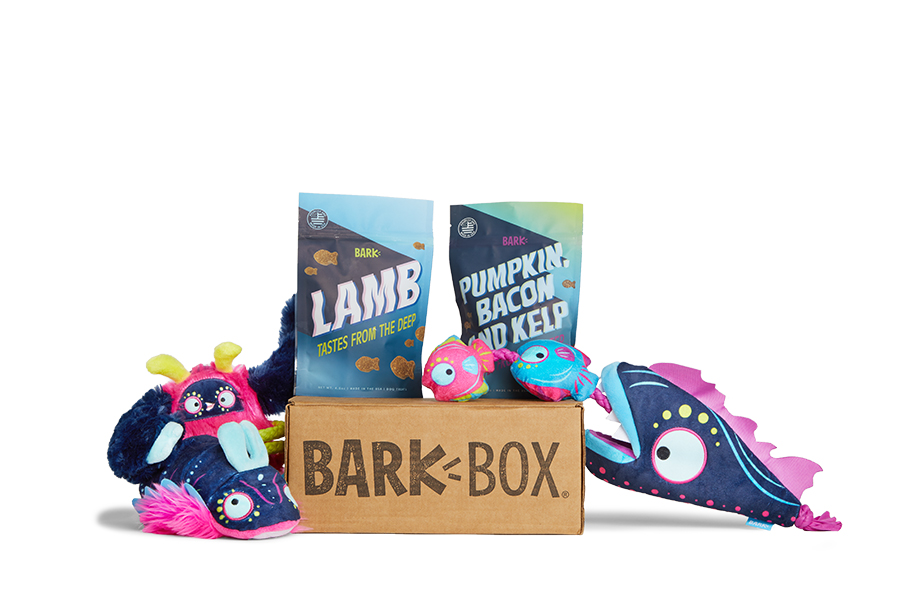 WANT A BARKBOX?
Sign Up Now!
Join the pack today and get your own BarkBox. With a new theme each month, every BarkBox is a surprise!
Explore More Themes
Candy Shoppe
How SWEET it is!
Peek Inside