We hope your pup has been practicing their doggy paddle, because it's time to visit the Coral Ruff! This is a collection that good buoys and gills are sure to love. When it's time to seas the play, this box has no barriers!
SEA the Toys!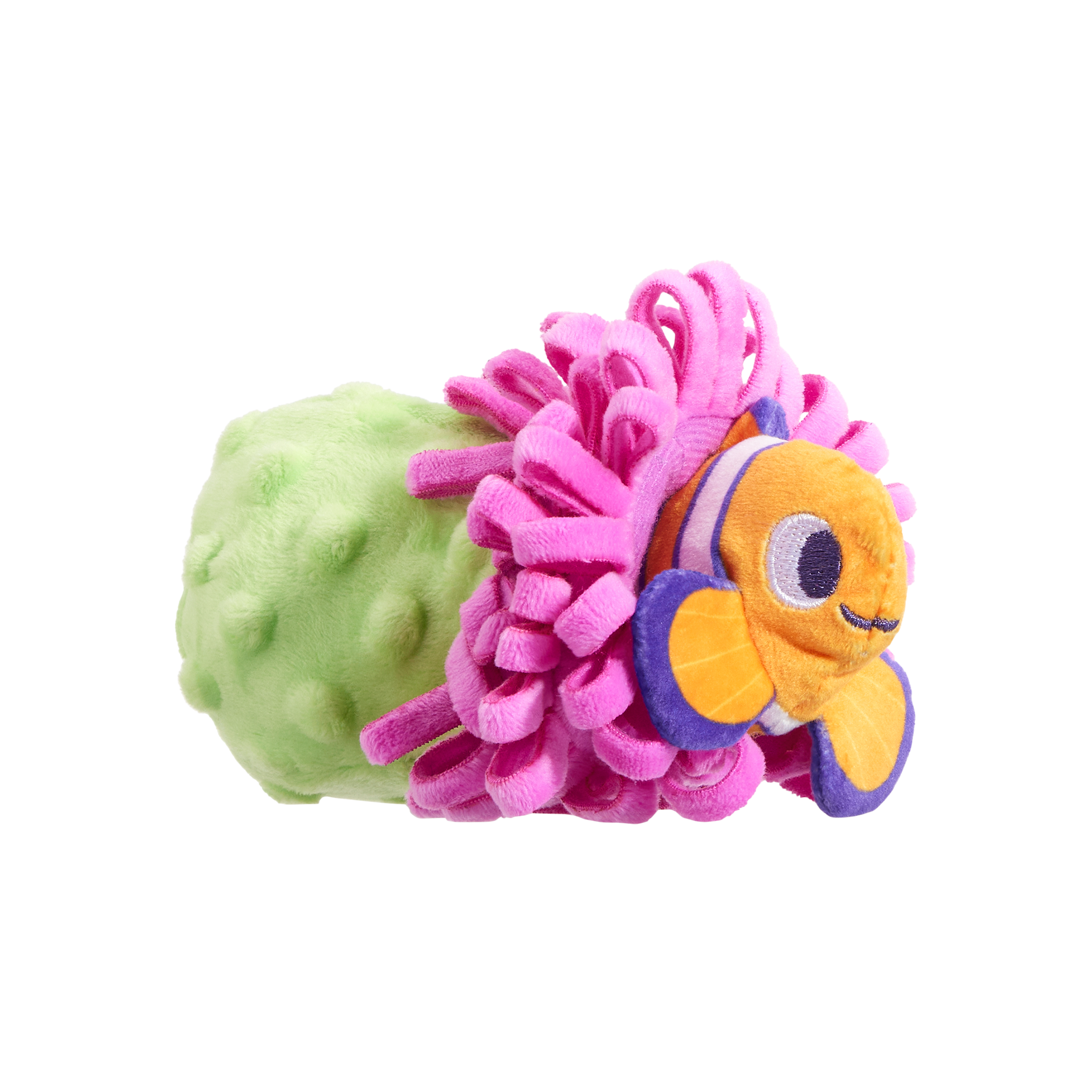 Featured toy
Clown Fishing Around
Did Chew Know? The relationship between clownfish and anemones is mutually beneficial. The sea plant offers protection, while the fish provide oxygen and food. We're not sure if any belly rubs are involved.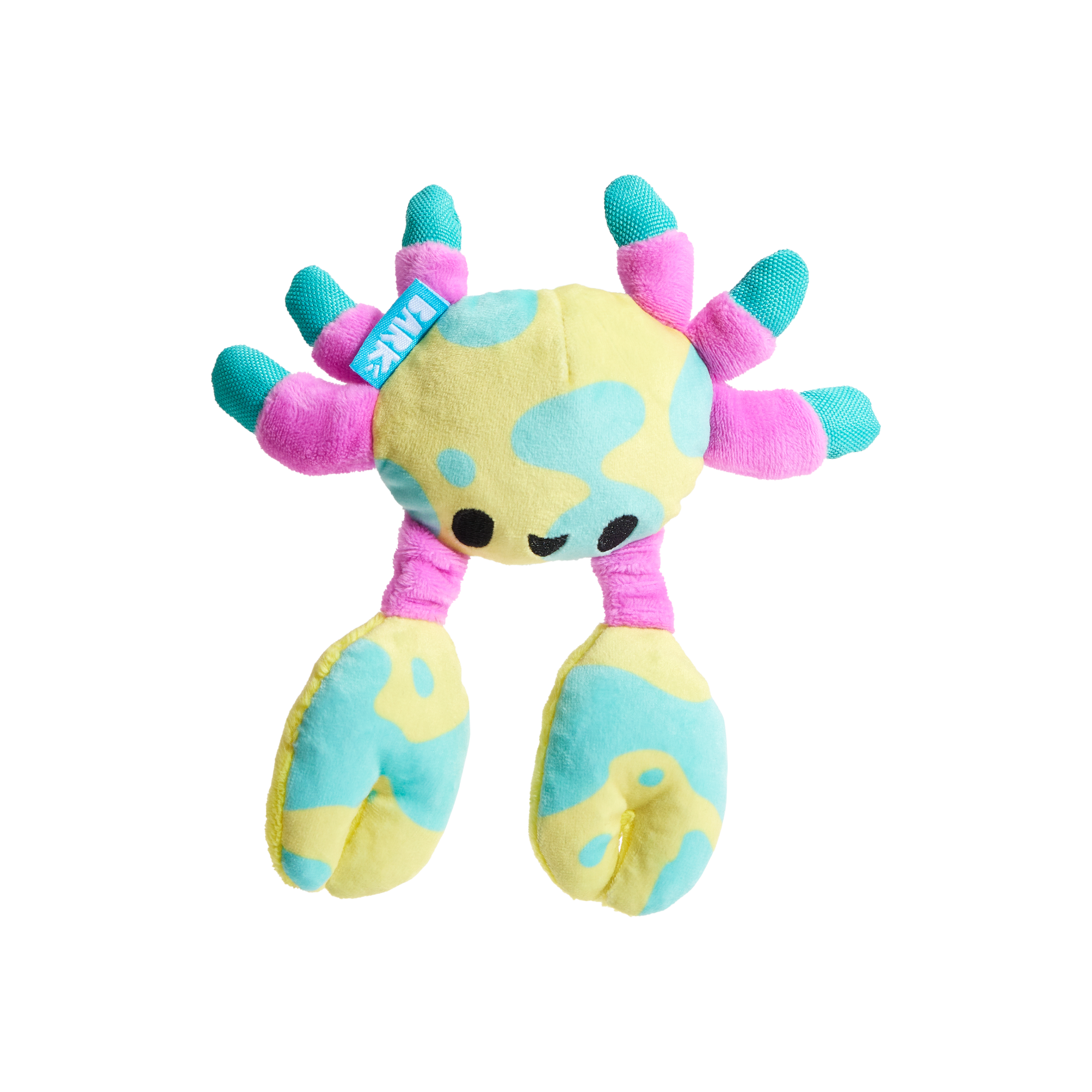 Featured toy
Moe the Mosaic Crab
Did Chew Know? This colorful crab's diet includes sea worms and poisonous cucumbers. Which doesn't sound that bad when you compare it to eating dirty socks and whatever's in the trash. (We're lookin' at you, dirty dogs.)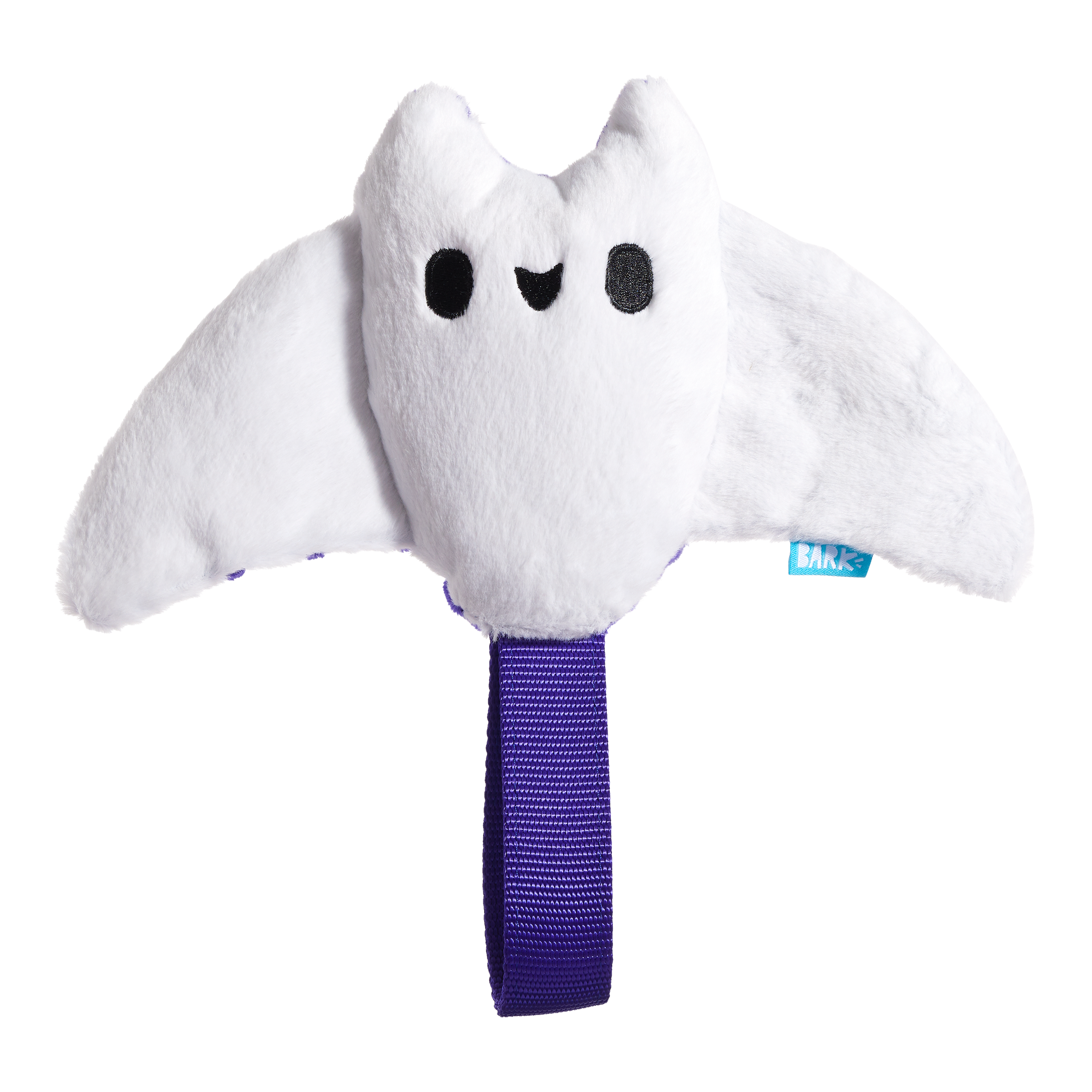 Featured toy
Manny Ray
Did Chew Know? Manta Rays have really big brains, and might even be as smart as dolphins, elephants, and primates. If your dog needs to bone up on how to have fun, Manny's a great study buddy!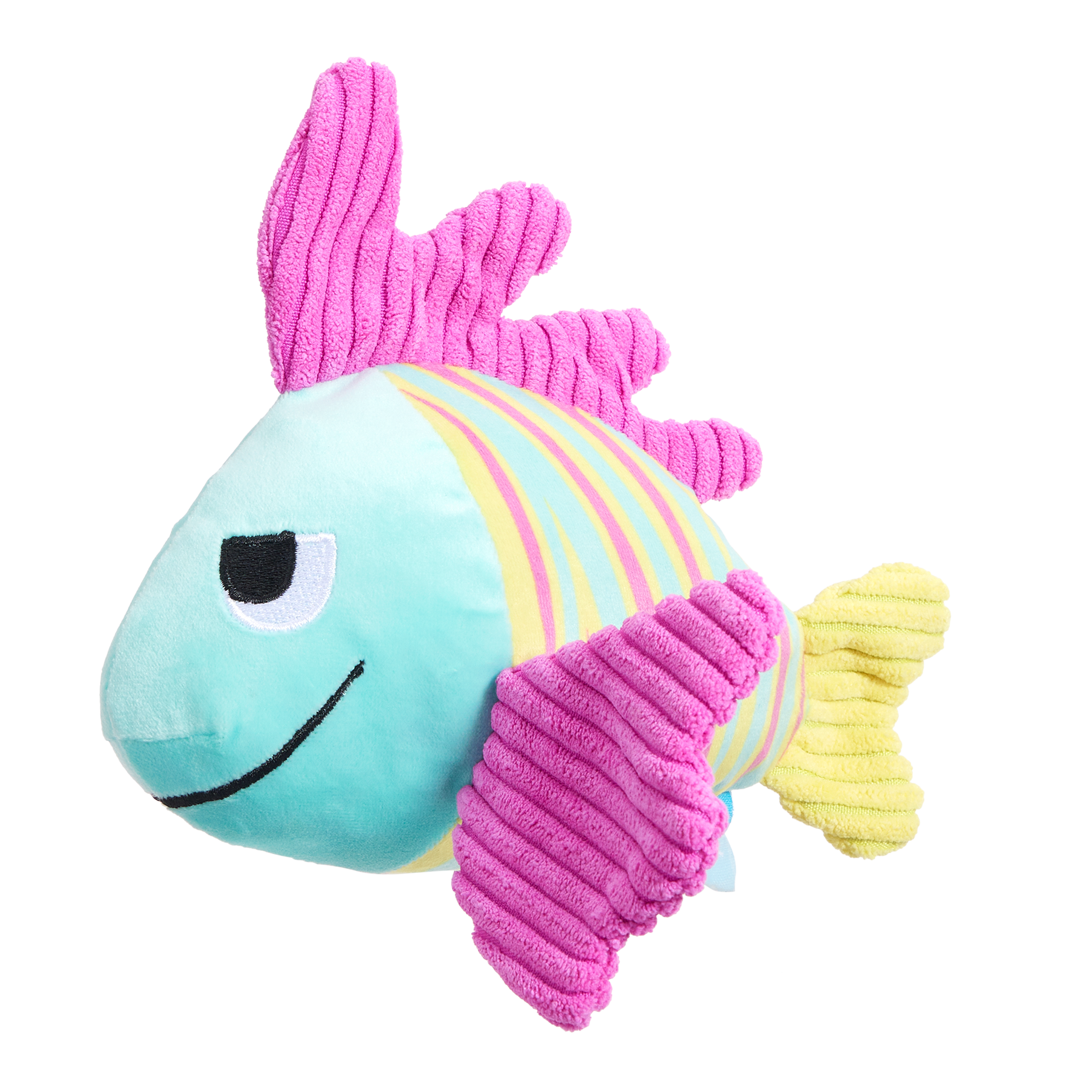 Featured toy
Lion Fish Larry
Did Chew Know? Beautiful as they may be, lionfish are an invasive species to the coral reef, and a top predator competing for food and space. Imagine, an animal demanding to share your dinner. Or leaving you no room in your own bed!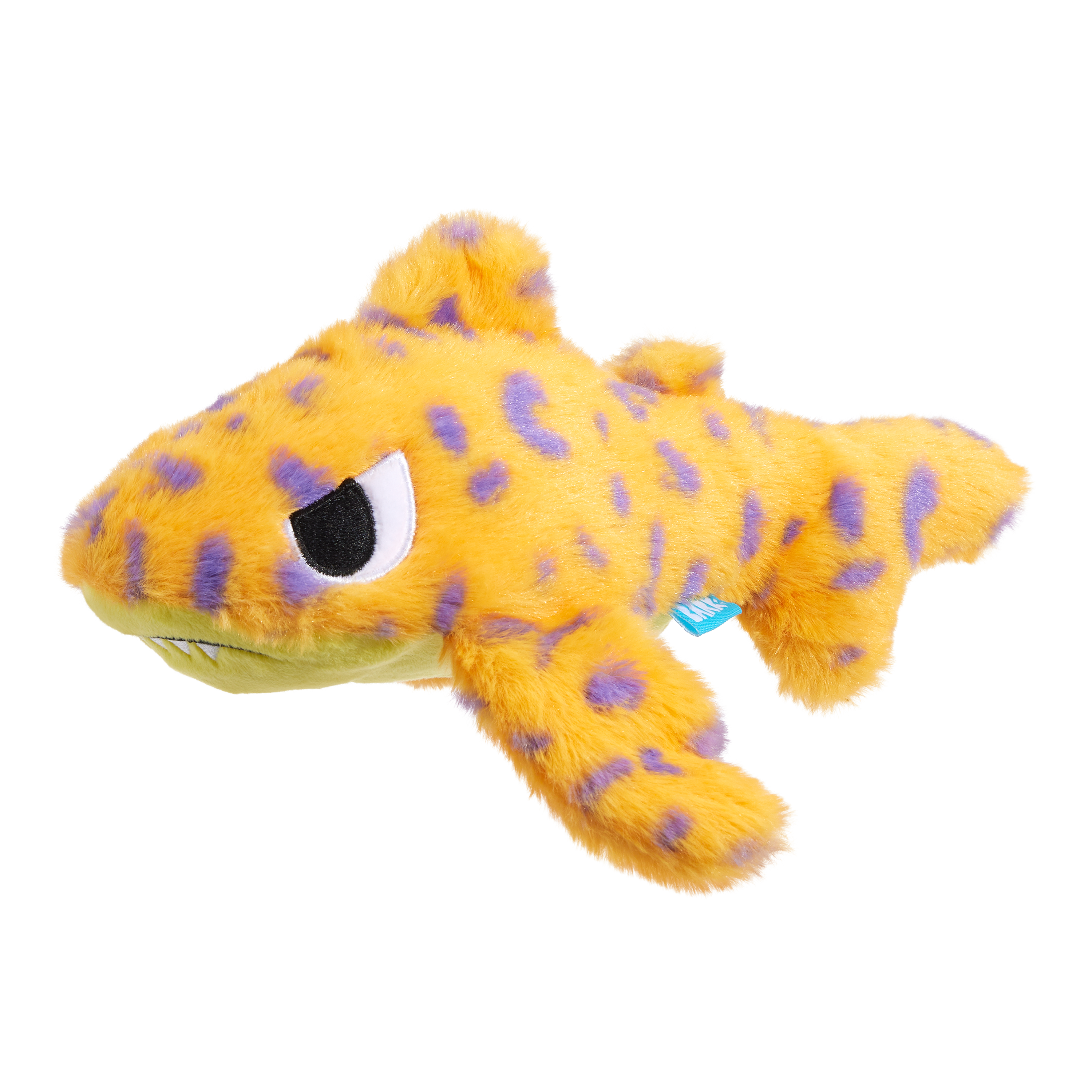 Featured toy
Leopold Leopard Shark
Did Chew Know? Leopard sharks are a species of, get this, houndshark. We're not exactly sure what that is, but we're guessing your hound dog will be able to sniff out a surprise bonus toy under the seams.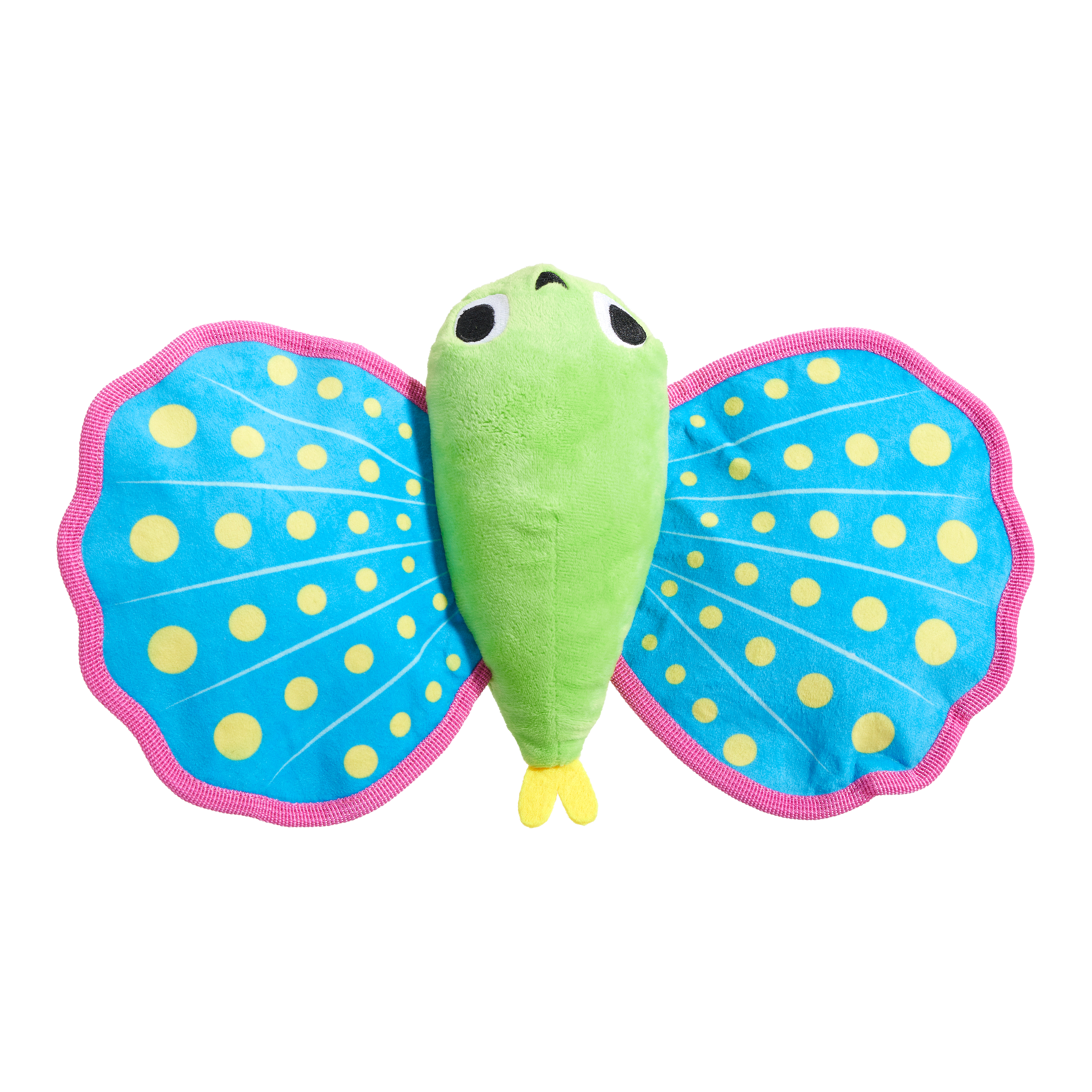 Featured toy
Freddy Flying Fish
Did Chew Know? Scientists believe flying fish evolved the ability to leap into the air, to escape ocean predators. Too bad this same high-flinging ability is what attracts your pup to Freddy.
BARKBOX VIDEO PRESENTS
Make Your Dog Ridiculously Happy with BarkBox!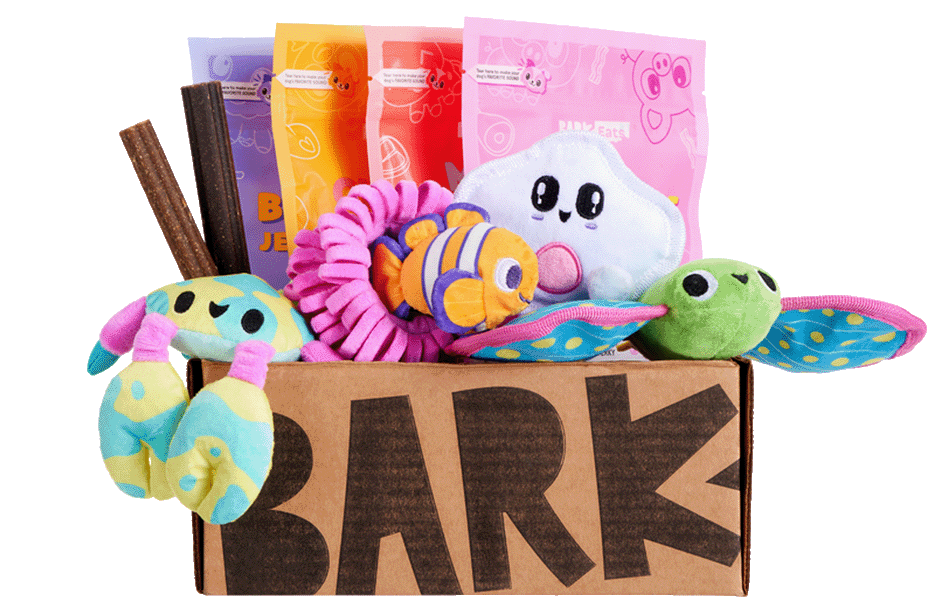 WANT A BARKBOX?
Sign Up Now!
Join the pack today and get your own BarkBox. With a new theme each month, every BarkBox is a surprise!