The most important meal of 2021

It's a brand new day of zoomies, zigzag walks, and the most perfectly stinky kisses of your life! We whipped up a spread of squeaky toys and tasty treats to satisfy your pup's playtime appetite.
Parts of this nutritious breakfast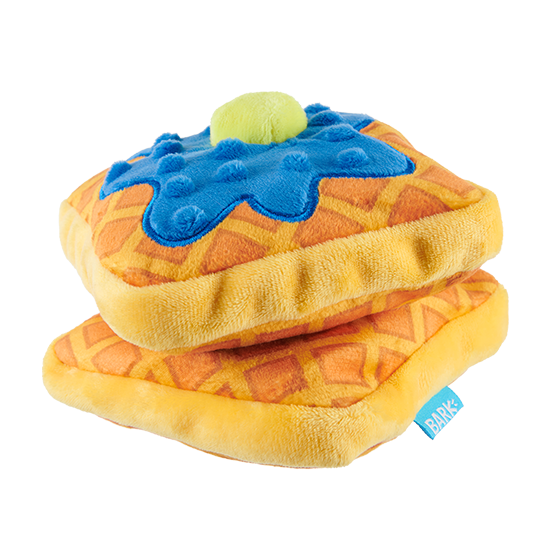 Featured toy
Beggo Waffles
Your dog will love sinking their teeth into the deep grunt squeaker and the thick fluff stuffing! You'll love having waffles by your side, day and night. Living the dream.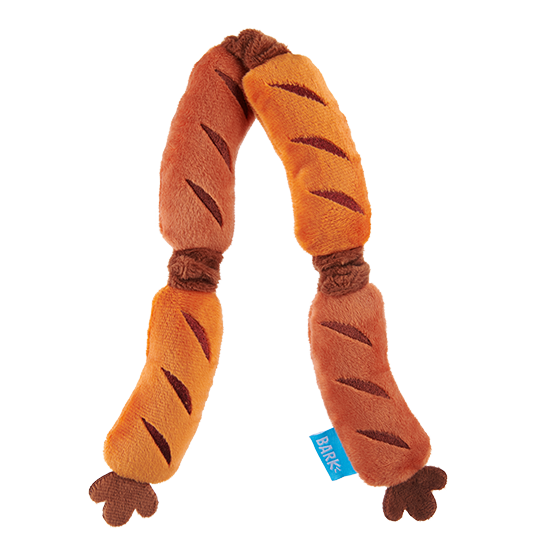 Featured toy
Lickin' Links
Do you really want to know how the sausage is made? Okay! It's a stretchy bungee, wrapped with crazy crinkle for good crunchin', and less fluff if playtime gets messy! Gee, that really wasn't so bad.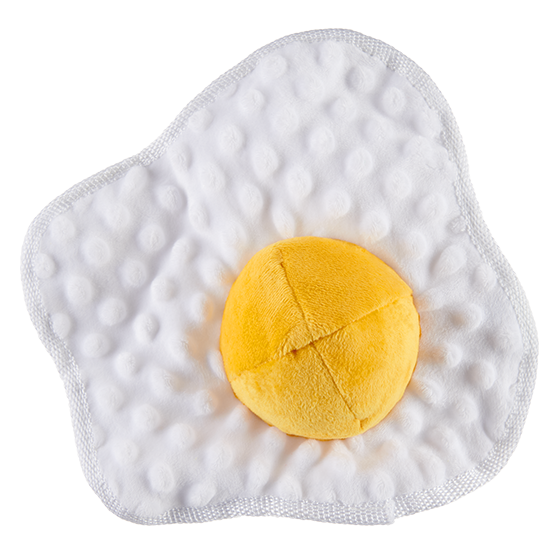 Featured toy
Puppy Side Up Eggs
If your dog cracks this egg, they'll find a bouncy, squeaky spiky ball inside! This toy is made fluff-free for less mess if playtime gets ruff. You don't want your egg TOO runny, after all.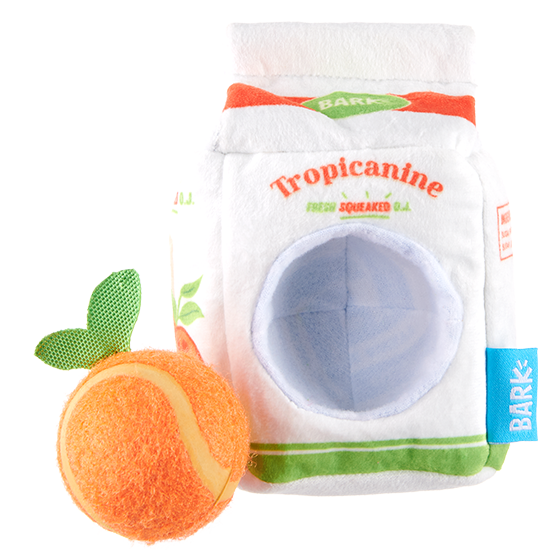 Featured toy
Fresh Squeaked OJ
With a squeaky tennis ball wedged in the crinkly carton, this toy is bursting with vitamins ABC! That's "Always Be Chewing," as if you didn't know.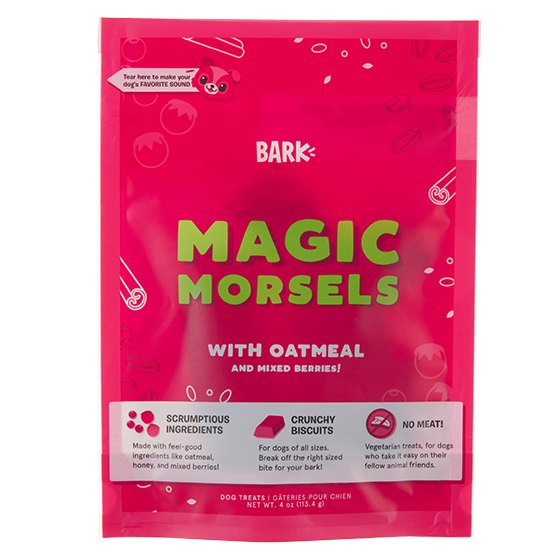 Featured treat
Magic Morsels
Is your dog serenading you with woofs and happy snorts? That's what happens when they chow down on our premium, meat-free biscuits, made with scrumptious berries.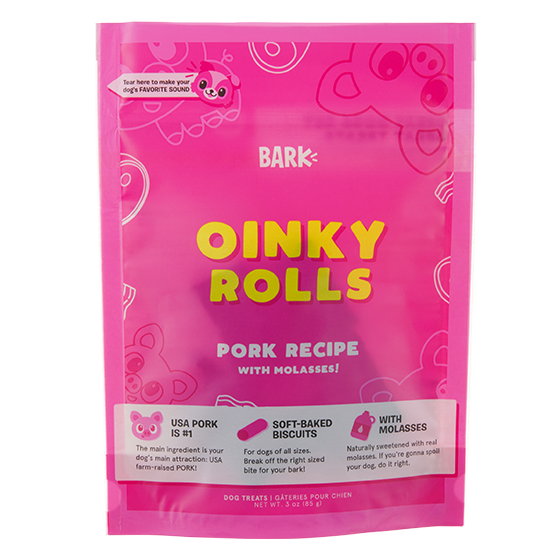 Featured chew
Oinky Rolls
Are your dog's paws tap-dancing at record speed? That's what happens when they chow down on our scrumptious soft-baked rolls, made with USA farm-raised pork and mouthwatering molasses.
BARKBOX VIDEO PRESENTS
Make Your Dog Ridiculously Happy with BarkBox!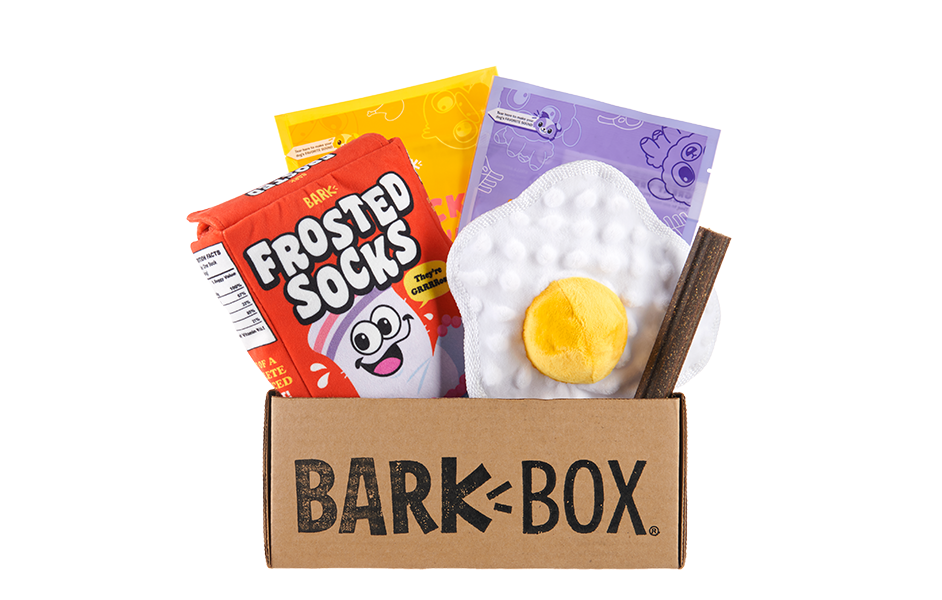 WANT A BARKBOX?
Sign Up Now!
Join the pack today and get your own BarkBox. With a new theme each month, every BarkBox is a surprise!
Explore More Themes
Galapagos
A Whole Chew World!
Peek Inside